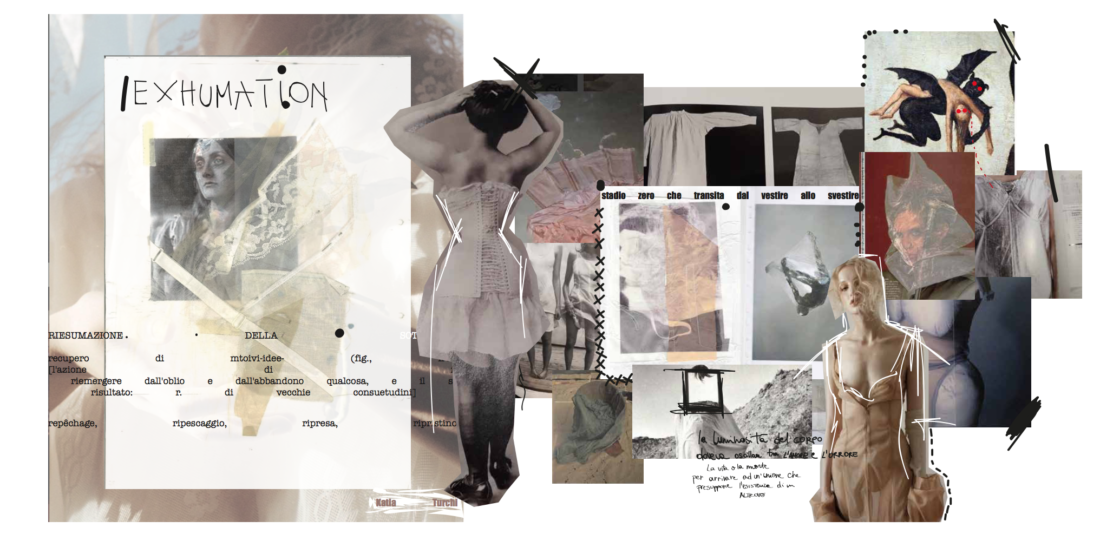 Internship in our Atelier: today we meet Katia Turchi.
The Iuav Fashion Design student tells us about her experience in our company.
"I have always developed the creative part of my projects so far: being here allows me to obtain many other skills".
Our chat with Katia immediately focuses on her experience within our company, in which she decided to carry out her final internship starting January 2020. Our pink- haired undergraduate comes from a village in the Marche hills, in the province of Ancona: after having attended the Academy of Fine Arts in Macerata attending Fashion Design, she arrives at Iuav in Venice for the master degree.
"The Academy certainly provided me with the necessary knowledge to deal with all the research and development of a creative concept: Iuav is much more design- centered and allowed me to attend a whole series of very useful and interesting practical workshops. Modeling, production of a garment, knitwear: all the most technical aspects of the fashion world."
Katia discovered our Atelier after consulting the list of companies that have entered into a collaboration with the Venetian university: she was looking for a more technical experience to acquire new skills and to take advantage of this thesis period in a different way. Some professors, who already knew our business, have encouraged her: she will be part of the Atelier team until the end of March.
"I have never worked in such an environment and I can say that I was hit on all fronts. Mainly because as a student you don't have the opportunity to deal with this type of reality. When I started this internship I realized that everything is very different from how I imagined it. I have left my comfort zone and I am testing myself. The people who work in Atelier Stimamiglio have a really strong dedication for their work: I was particularly impressed by Evelina, who is only 21 years old but is very capable and has perfectly inserted herself in this so professional reality. She is young but manages to work very well even with model makers such as Lara and Francesca, who have been in the company for a long time. I am fascinated by their dialogues, or when they discuss how to interpret a specific model".
Katia's post-graduation time is not yet well defined but there are certainties: "I have gained a greater awareness of how I would like to work but I still need to understand where I want to be: I love to understand and get information about what happens around me. Climate issue and work ethics are two of my main interests at the moment. That's why I would like to find my space and my dimension within a company in order to have the opportunity to act and bring a more sustainable and ethical way of working, but at the same time preserving my creative process."
Katia's thesis will also tell about this experience: we can't wait to read it!