Jennifer Lopez, Versace and the perfect social storm
What if we tell you that the visual part of Google called Google Image was born thanks to a dress that (now we can say it!) has made history?
We are in 2000 and Jennifer Lopez wears a green printed dress by Versace during Grammy Awards ceremony: in 2015, Google Chief Executive Eric Schmidt wrote that after the Grammys, the Versace item was Google's "most popular search query we had ever seen." But until that point, Google had only offered link and text results when users searched the web. After that dress, everything has changed.
When few days ago JLo walked the runway during Versace's show at Milan Fashion Week, showing off an updated version of the infamous dress she wore to the Grammy Awards nearly two decades ago, we could ironically say that she nearly broke the internet. Today, it's hard to create a buzzy moment during Fashion Week, given all the noise on social media. Yet Jennifer Lopez's Versace appearance created the perfect storm, and the marketing  just made sure that everything run smoothly. Including the double promo for Google products.
"This is a moment in which fashion is sort of under attack for being disposable. Well, this print is 20 years old," Donatella Versace wrote in an email. "Fashion is something durable, it is not just part of our past, but can be reinterpreted and reimagined maintaining the same codes. What changed on Friday, for example, were the silhouettes, the materials, the techniques, but the print was the same."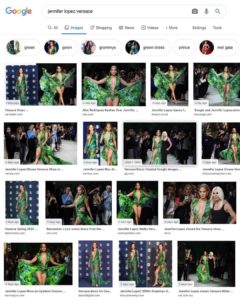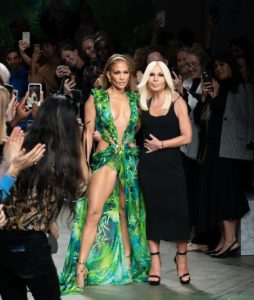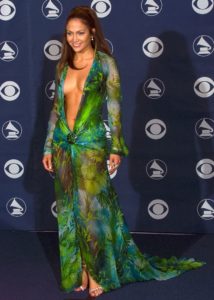 (fonte: BOF)